How we revamped all GAIL Gas intranet applications and rolled out new applications.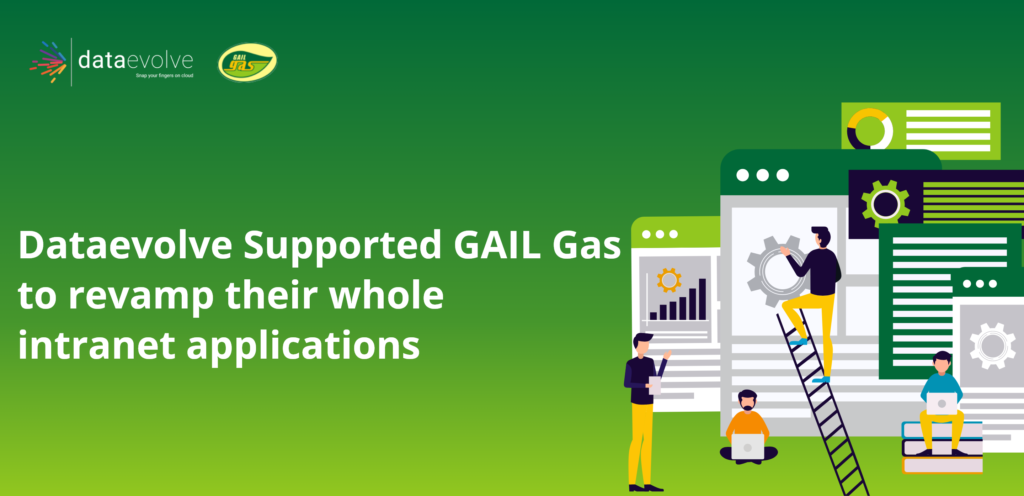 A Brief about the Company:
GAIL Gas Limited, a leading City Gas Distribution Company, is poised to accelerate the City Gas Distribution business in a focused manner in various cities across the nation. The company is a wholly owned subsidiary of Maharatna GAIL (India) Limited.
Business Need :
GAIL Gas wanted to revamp its whole intranet applications along with the implementation of new ones. We at Dataevolve helped them to restructure the whole intranet and developed new web & mobile apps for them as well.
Business Challenges :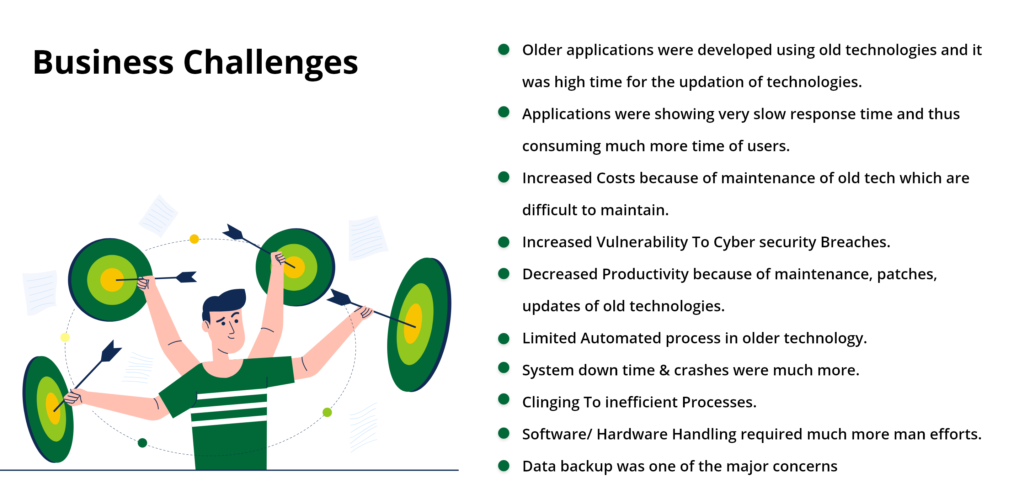 How Dataevolve Evaluated Solution:
Evaluated Past Use: Assess how employees were using the intranet and identify areas for improvement.
Gathered Feedback: Collected feedback from employees on what they like and dislike about the current intranet, and used that information to guide the improvement process.
Streamlined Navigation: Simplified the navigation structure to make it easier for employees to find what they need.
Enhance Search Capabilities: Improved the search function so that employees can quickly find the information they need.
Increased Collaboration: Added collaboration tools such as real-time editing, shared calendars, and project management tools to encourage teamwork and communication.
Optimize for Mobile: Made the intranet accessible on mobile devices to allow employees to access it from anywhere
Improved Content Management: Implemented a content management system to better organize and manage the company's information and make it easier for employees to find what they need.
Focused on Usability: Ensured that the intranet is user-friendly and easy to use, with clear instructions and intuitive navigation
Business Benefits Gained
Improved User Experience: The latest software upgrades provided a more intuitive and user-friendly interface, making it easier for employees to find the information they need.
Streamlined Processes: Improved software eliminated manual processes, reducing errors and increasing the speed and accuracy of key business functions.
Increased Speed and Performance: Newer technologies improved the speed and performance of older applications, allowing them to run more efficiently and effectively.
Better Accessibility: Upgraded software included mobile compatibility and accessibility features, allowing employees to access the intranet from anywhere, on any device.
Enhanced Security: The latest software upgrades provided better security features to protect sensitive company information and prevent unauthorized access
Increased Collaboration: New software upgrades included tools for better collaboration, such as real-time editing, shared calendars, and project management tools, enabling teams to work more efficiently together.
Increased Productivity: With improved navigation, search capabilities, and collaboration tools, employees work more efficiently and effectively, leading to increased productivity.
Better Data Management: Upgraded software provided better tools for managing and organizing data, making it easier for employees to find and use the information they need.
Enhanced Customer Experience: Improved software provided better tools for tracking and managing customer interactions, improving the customer experience, and building customer loyalty.
Increased Scalability: The latest technology provided the ability to scale up or down as needed, ensuring that the application can accommodate changes in user demand
Better Integration: Newer technologies provided better integration with other systems and applications, making it easier for users to access and share information across multiple platforms.
APPLICATIONS DEVELOPED
Access Management: Dataevolve introduced a whole new structure of access to intranet& role-based application access
Pricing Application: Proposed & developed a new application for the calculation of Gas Prices with an approval hierarchy system which earlier was a manual process
IT Asset Management: Introduced a new application for Tracking and managing the inventory of IT assets.
Document Management System: Developed a whole new concept of Document Management System with all the functionality of uploading & download documents on the basis of user rights.
Billing Software: Using the latest tech we revamped the whole billing application of GAIL Gas which is much more smooth to run with quick response time and newly added features to make the whole billing&payment process quick& easy
Quarterly Progress Reports: Software to submit all the progress of projects executed in Gail Gas
Incident Management: Reporting any sort of incident/ accident happening in any of the sites of Gail Gas, also integrated with the mobile app so that immediate action can be taken at the moment of receiving the information.